Scrap-It Program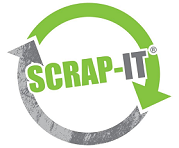 Downtown Kia is an official Scrap-It partner.
The Scrap-It 2021 electric vehicle program is here!
In 2021 SCRAP-IT will be offering BC residents $6,000 and $3,000 rebates for new and used electric vehicles.
---
The BC Scrap-It program delivers low carbon transportation solutions in British Columbia.
SCRAP-IT offers incentives to scrap high polluting vehicles for an electric vehicle and other low carbon forms of transportation.
Please ensure you read the 5 Steps to EV Ownership page for details.
For more information visit www.scrapit.ca or contact our sales staff.
---
We have a wide variety of Electric Vehicles that are apart of their qualifying list!
View Our EV Vehicles: